Powerful Key Explorer
We make it easier to view and edit keys with remote servers.
We can use patterns to search the keys you need and multi patterns are supported.
We can also view and edit keys from different servers in a cluster, switching between different servers is no more required. This is the best way to save your time.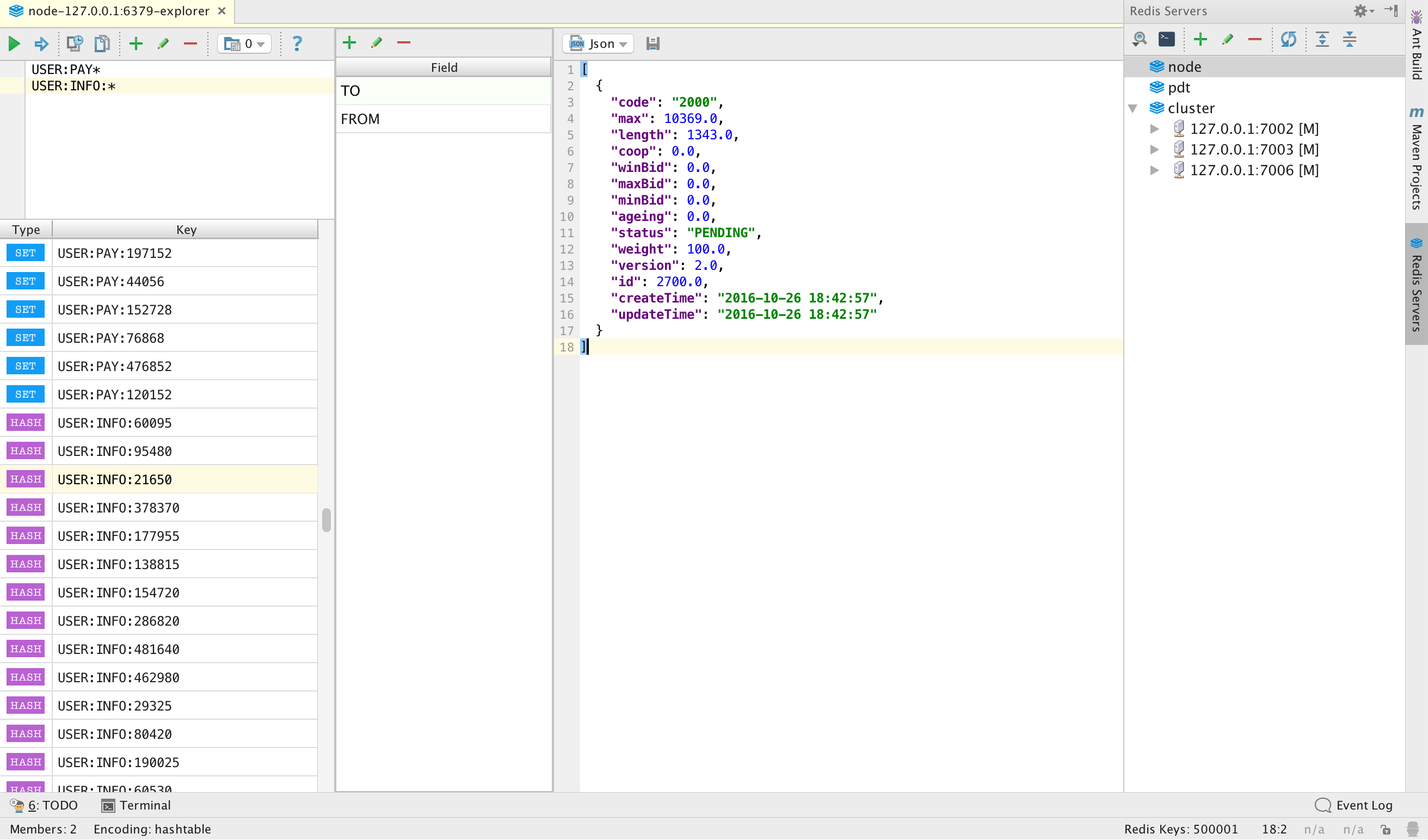 Advanced Console
We integrate Redis commands with IntelliJ as a custom language, then we can have commands and keywords auto-completion, syntax inspection, commands formatting etc.
All commands are supported in the console and you can execte as many commands as you want with one go, just like executing some kind of scripts.
Comment is introduced in the custom language so you can note anything you want when you write the commands. We make the result view more friendly for developers and you can also view the result as json, xml, plain text etc.
We introduce a console history window as keys explorer does.
Then you can rerun any commands that has been executed earlier.
Enchanced Lua Editor
We make it much easier to edit lua script for redis by providing funcation auto-completion, command auto-completion, parameter auto-completion, and so forth.
We can now run redis lua script in IntelliJ IDEA directly using a Redis session.
Configure Server Easily
We can now configure Redis server with a friendly GUI as below.
Each option have a full description at the bottom of the configuration panel in case you need it.
Each option will be persisted in real time after being changed if Redis server is running with a configuration file.
Inspect The Slow Log
Iedis displays the current slow logs and update the data every second.
Commands execution time will be present in both milliseconds and microseconds.
We can also customize how many slow logs should be displayed.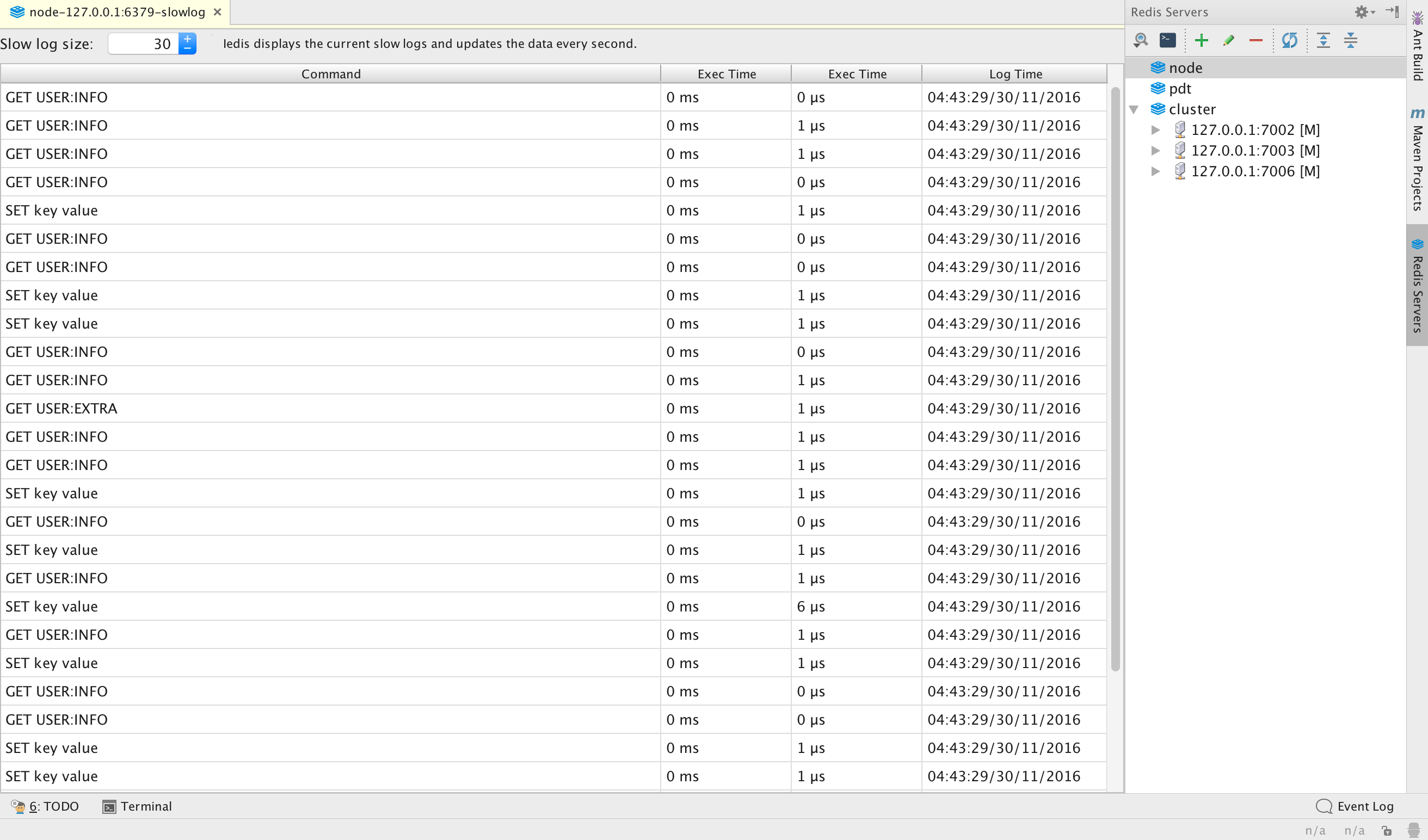 Client Mangement
Iedis displays the clients currently connected to the server and updates the data every second.
We can kill any selected cilents with pop up menu.