Compatible
Mybatis plugin is compatible with both IntelliJ IDEA ultimate and community edition.
Note: Some features (which were built on plugins available only in ultimate edition) are not available in community edition.
Download IntelliJ
You need to install IntelliJ IDEA in order to use the plugin .You can visit here to download it.
Download Mybatis plugin
If this is the first time you've started the app, you'll see the welcome screen: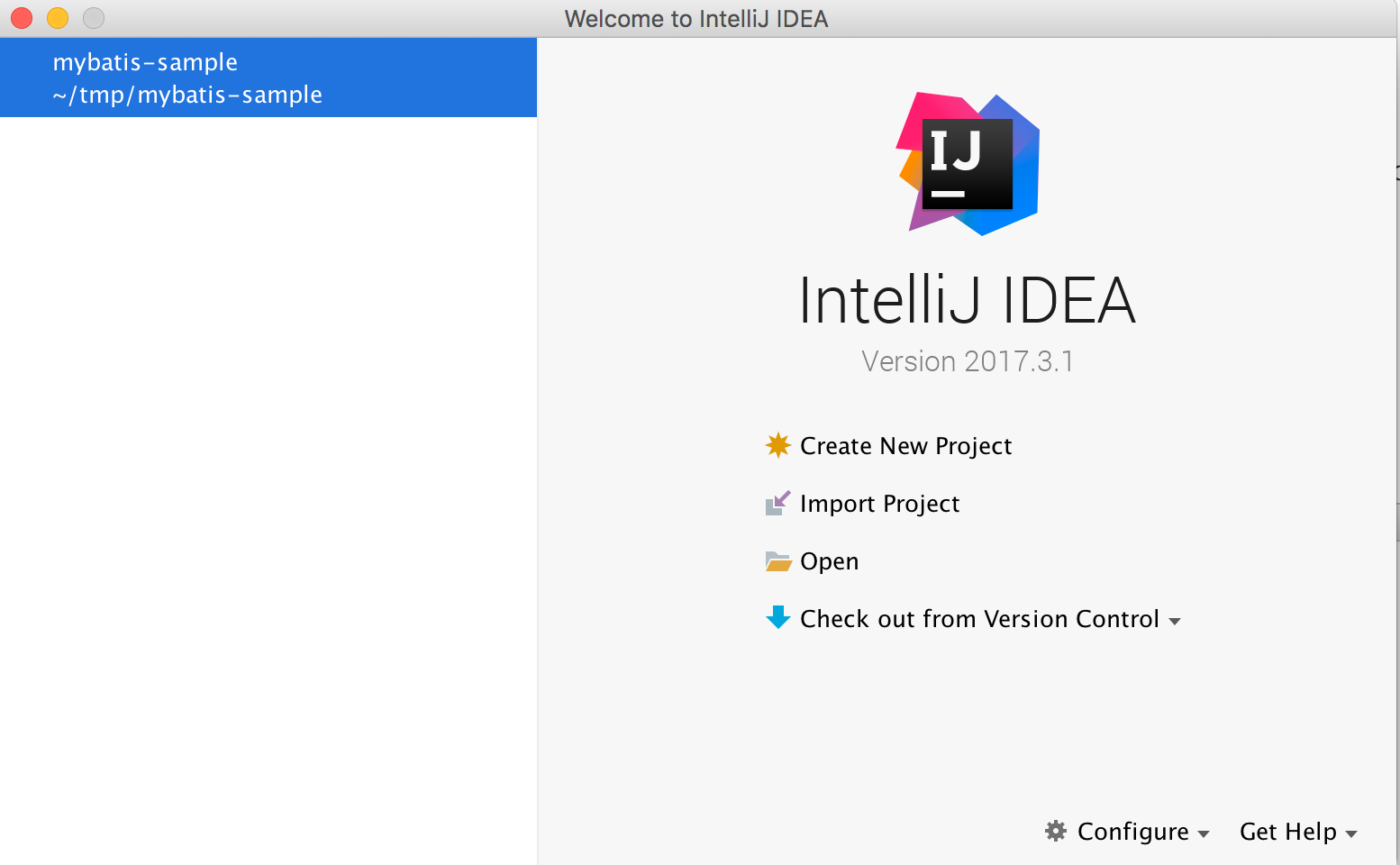 To install Mybatis plugin, open the plugins dialog from the Configure menu: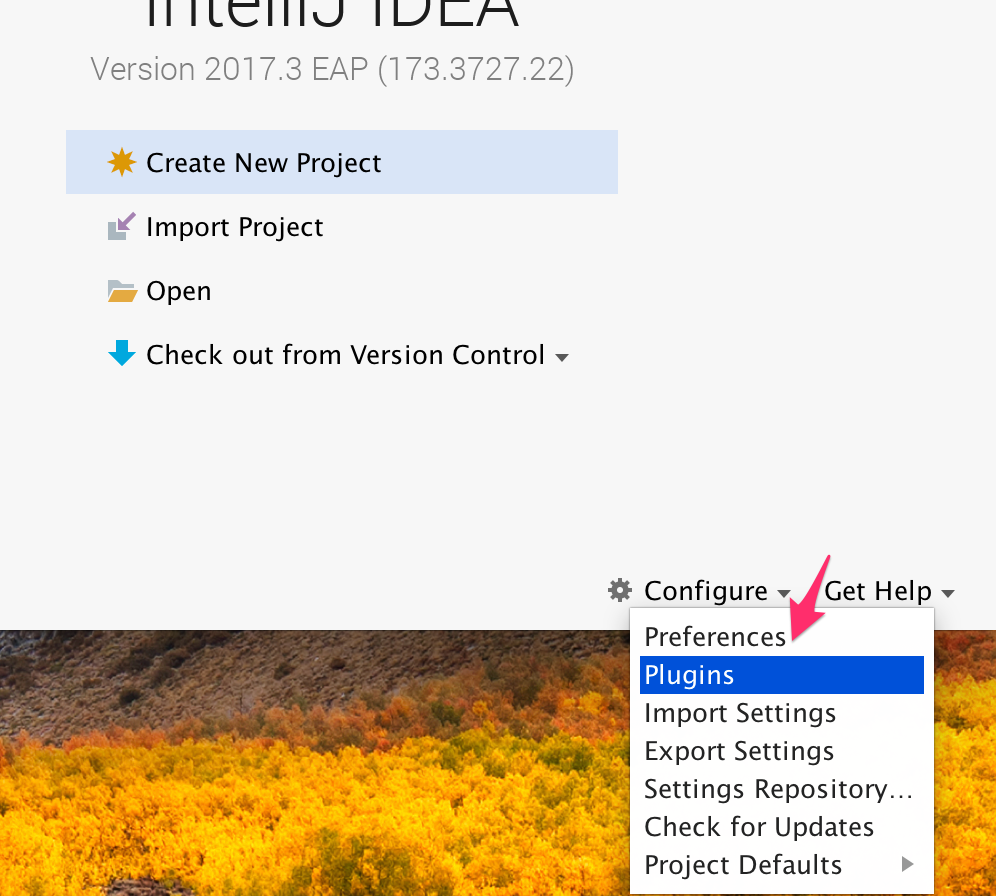 Then you need to open browse repositories dialog: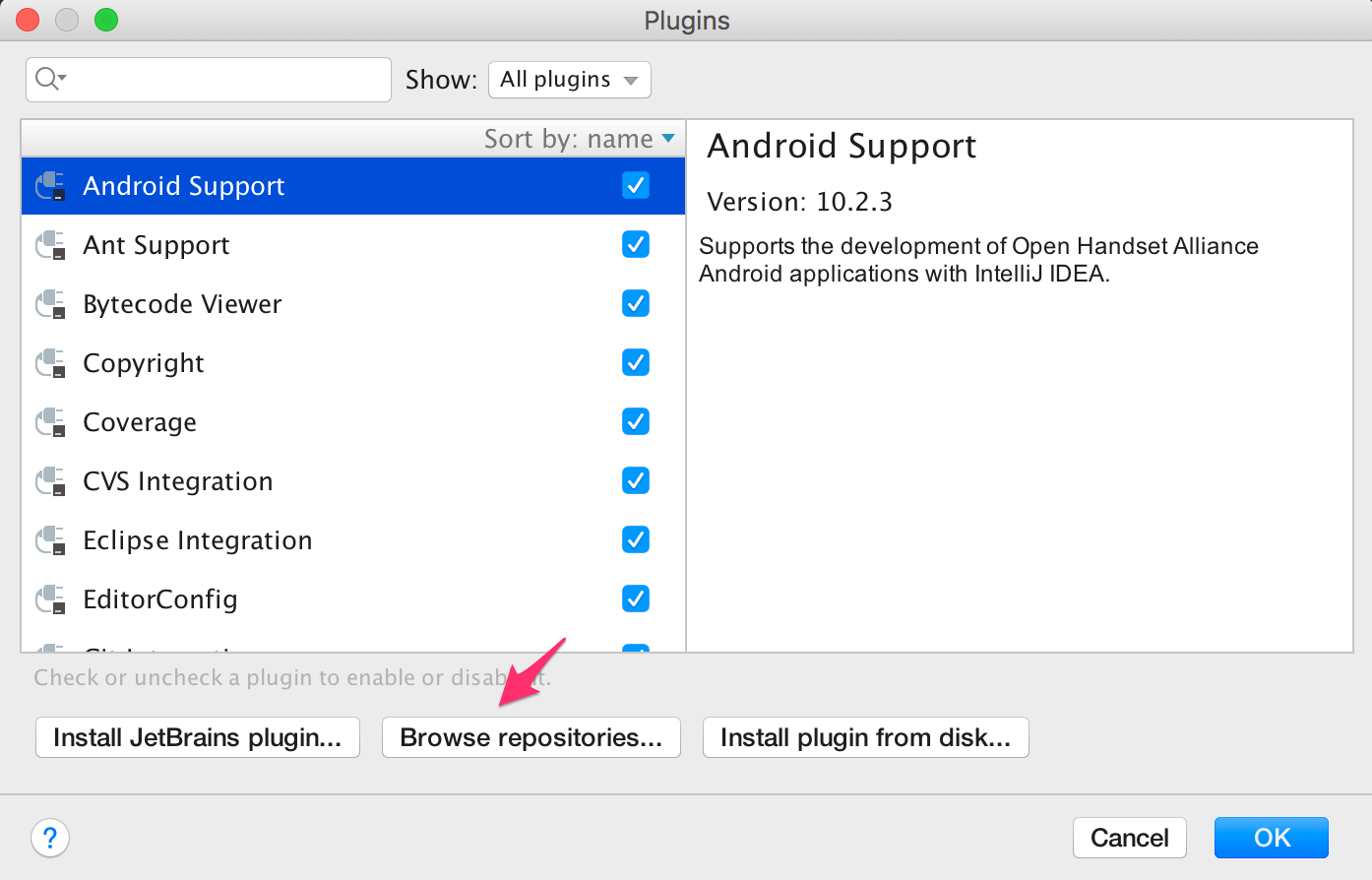 Finally, you can type mybatis plugin to search it and then install the plugin from browse repositories dialog:
Note: Please make sure you install the right plugin because there are some alternatives which are not maintained by us.