Register
Once a license key has been purchased, the product can be activated within IntelliJ IDEA:
IDE Help → Register Mybatis plugin → Online Activation or Offline activation if the workstation has limited network connectivity.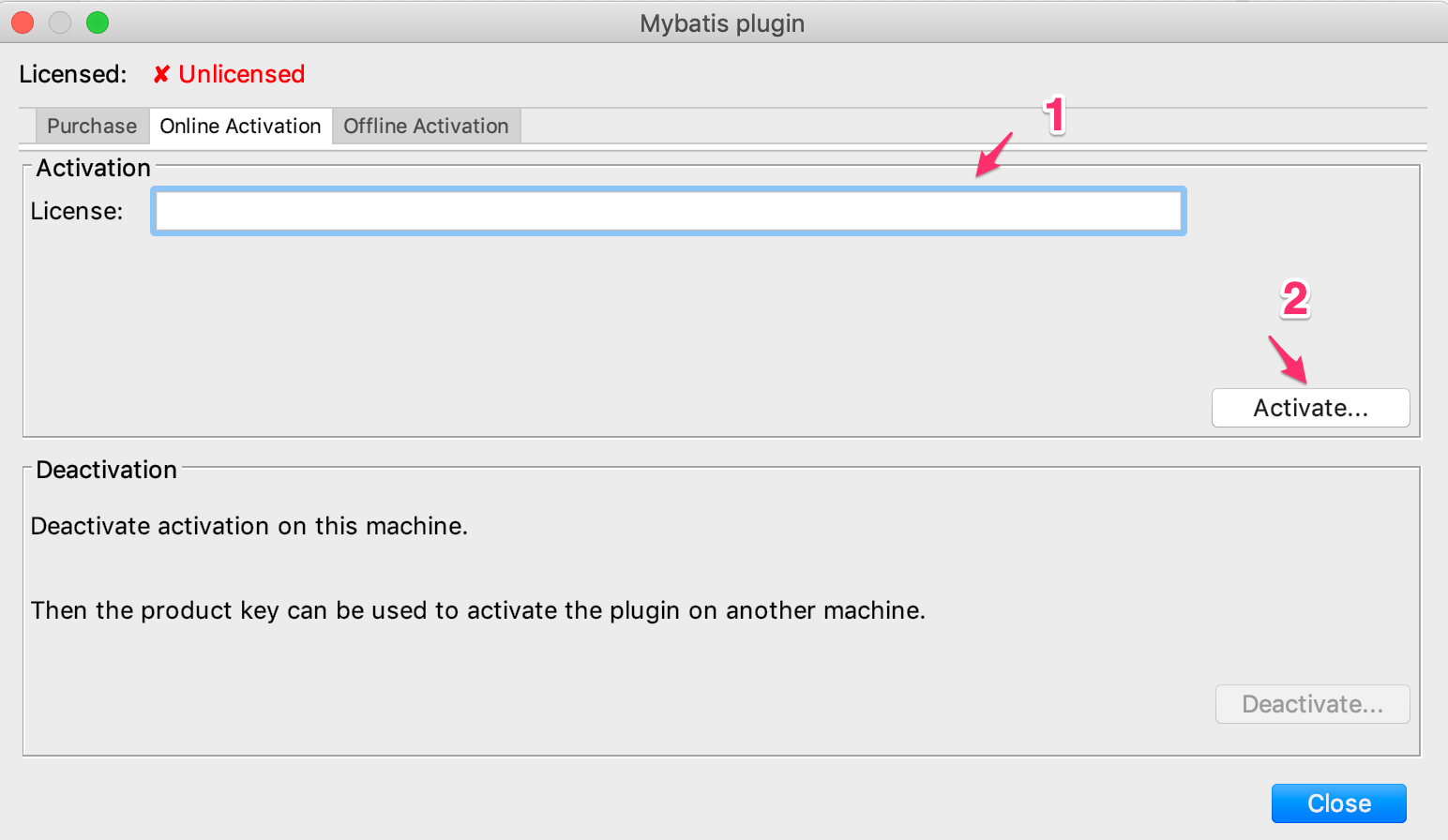 Enter the license key that was received in email and the plugin will be activated.
Note that the license is associated with the machine on which it was activated.
Activation/Deactivation
A personal license can be used on 2 different machines of the same person at the same time
You can deactivate one of your machines if you want to use the license on your third machine
A personal license can be deactivated up to 3 times
Once a personal license is used for offline activation, it can't be deactivated anymore
Deactivation is unavailable for volume licenses